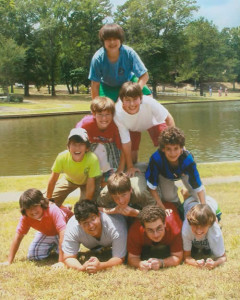 The Foundation recognizes that young people are philanthropists and community members in their own right.
The Foundation is committed to its mission of promoting philanthropy and increasing current and future support for a vibrant community. There is the opportunity to ensure that the Jewish Youth of New Orleans are effective and strategic philanthropists with all the skills necessary to make the biggest impact. As these young people become community leaders, their experience and expertise gained from the Youth Philanthropy program will help them guide a caring and generous community.
The Goldring Family Foundation and Jewish Endowment Foundation of Louisiana are committed to the Jewish Summer Camp Experience as a way of fostering a lifelong relationship with Judaism and the Jewish Community.